Photo of the first Black Lives Matter protest in The Hague
Following the death of George Floyd due to police brutality in Minneapolis on May 25, 2020, the originally American Black Lives Matter protest movement quickly became a global phenomenon. After a protest on Dam Square in Amsterdam, another protest was also held on Malieveld in The Hague on 2 June. To prevent contamination with the corona virus, the protesters kept a distance of 1.5 meters from each other and wore face masks. The text "I can't brea(t)he" refers to the last words of George Floyd and other black Americans who were killed by police brutality.
Read more
This photo is part of the series 'Hou je Haags' by documentary photographer Sandra Uittenbogaart. In 2020, commissioned by the Haags Historisch Museum and the Haags Gemeentearchief, she captured the corona crisis in The Hague in a hundred photos.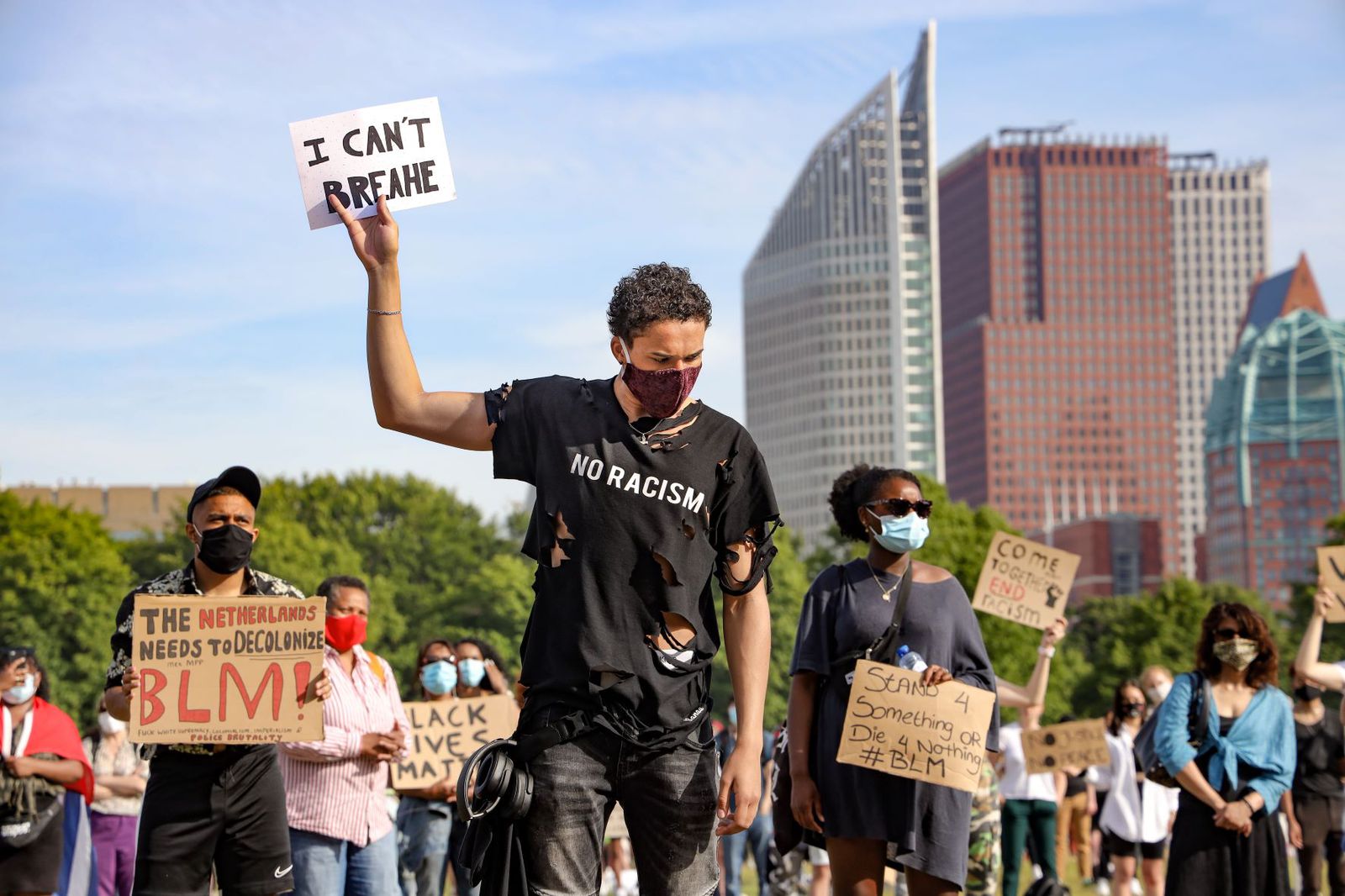 Sandra Uittenbogaart, Photo of the first Black Lives Matter protest in The Hague, 2020
Specifications
Manufacturer: Sandra Uittenbogaart
Date: 2020
Object number: 2020-0070-DIG
Materials: digital file
Dimensions: N/A