Photo of Moluccan protesters
In The Hague there are regular protests about matters related to the (former) colonies of the Netherlands. This poignant photo from 1962 shows two Moluccan protesters. They protest against the possible transfer of Dutch New Guinea to Indonesia and in favor of the recognition of the Republik Maluku Selatan (Republic of the South Moluccas). The Dutch government has never recognized the RMS and a return to the Moluccas – a strong wish of the first generation of Moluccans – has also never materialised.
Read more
In 1955 Jacques Meijer (1934) established himself as an independent photographer in The Hague. In addition to his work as a press photographer for various newspapers in The Hague, Meijer also captured everyday life in the 1950s and 1960s: people at work in the office, in parliament, the bread factory and on the street. Meijer accurately and poetically captured the rapidly changing The Hague of that time. His most beautiful photos from this period appeared in 2009 in the photo books The Hague 1955-1965 and Scheveningen 1955-1965. A selection of these photos was purchased by the Haags Historisch Museum in 2010 and shown to the public in 2010-2011.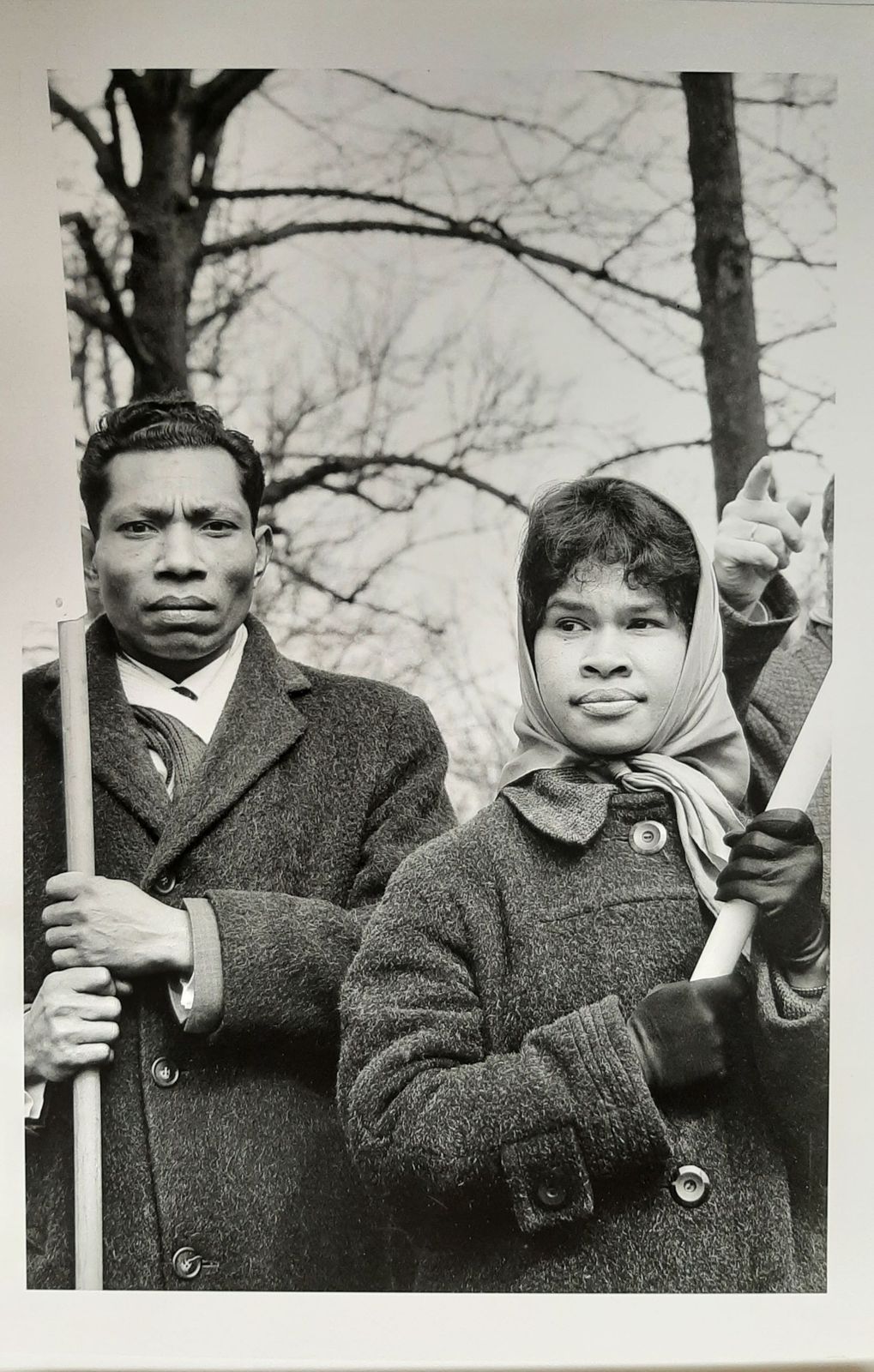 Jacques Meijer, Photo of Moluccan protesters, 1962
Specifications
Manufacturer: Jacques Meijer
Date: 1962
Object number: 2010-0078-PRE
Materials: original black and white negatives on Photorag Bright White 310 grams inkjet paper, printed in 2010
Dimensions: 59.5 x 42 cm
Literature
Jacques Meijer, Den Haag 1955-1965 (Zwolle 2009).