City of Arrival, video and photo installation
The Hague has traditionally been a city of arrival. For centuries, people from other areas have come to the Hofstad to settle here for various reasons. Various groups of migrants have also found their place in The Hague in the twentieth and twenty-first centuries. In 2014 and 2015 photographers Geert van Kesteren and Conny Luhulima went into the neighborhoods of The Hague to record this urban diversity. After all, the image of the city is partly determined by the great cultural diversity of its inhabitants. In this video and photo installation, Van Kesteren and Luhulima give the floor to several residents of The Hague with roots outside the Netherlands. They talk about their memories of the country of origin and their experiences with the city of arrival. By capturing the stories in the personal living environment of the people, the makers create an image of time and migration in The Hague.
Read more
Since the start of the 'City of Arrival' project in 2013, the museum sees it as its task to show the diversity of the city and to collect heritage related to migration. In this context, a Network Heritage Hague Migrants has been set up to show the cultural diversity of residents within The Hague. Since then, various heritage institutions in The Hague have devoted systematic attention to the history and heritage of these different population groups. Involvement from migrant groups in The Hague and cooperation with initiatives in the field of heritage are essential in this respect.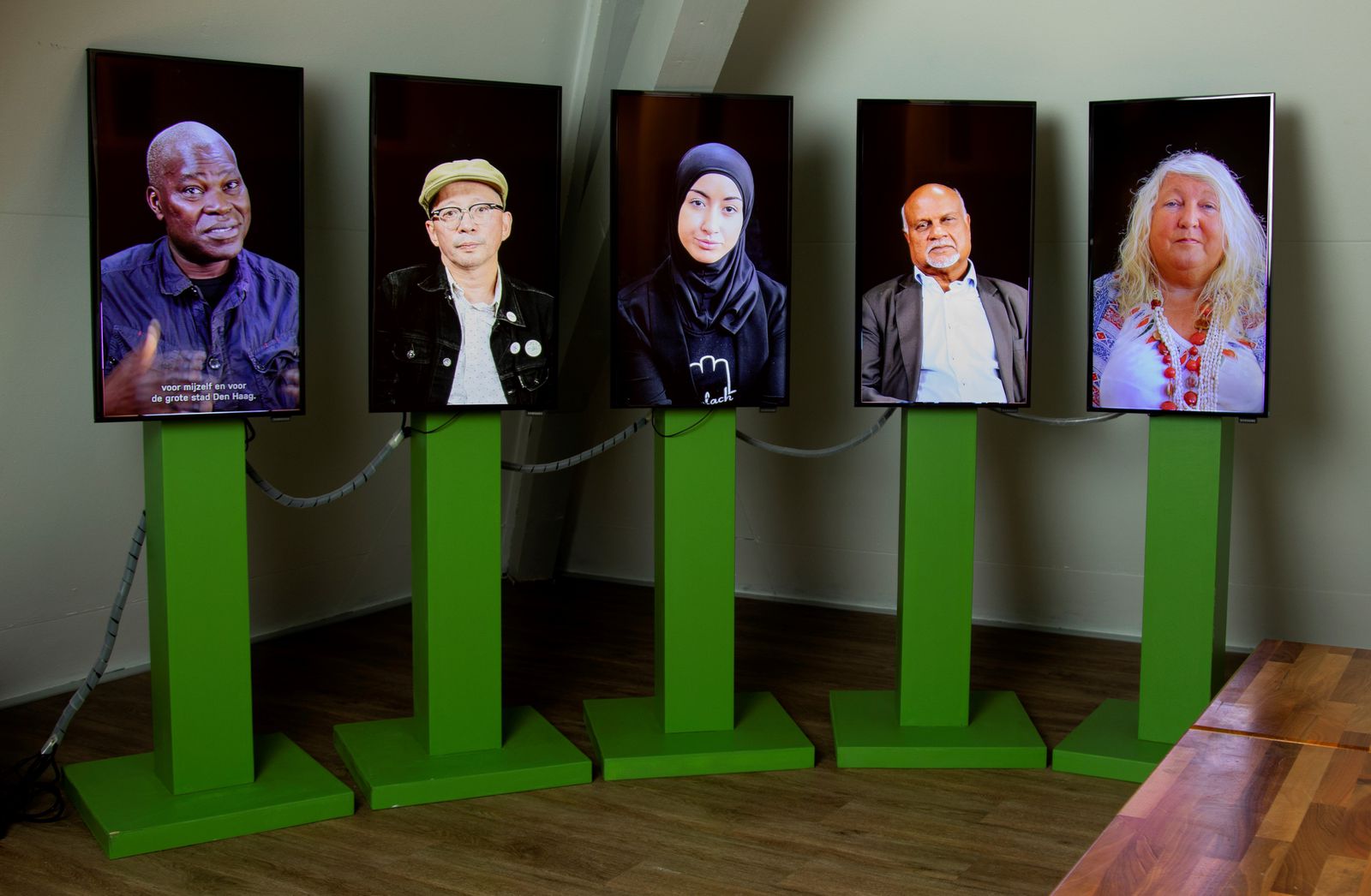 Geert van Kesteren en Conny Luhulima, City of Arrival. Video and photo installation, 2014.
Specifications
Manufacturers: Geert van Kesteren en Conny Luhulima, 
Date: 2014