The Binnenhof with the Ridderzaal
Distinguished citizens walk, converse or greet each other in the Binnenhof, while a carriage drives out of the Mauritspoort on the left. It was not until the seventeenth century that artists chose the courtyard of the Binnenhof and in particular the Ridderzaal as the subject of their work. At that time, this former banquet hall of the counts of Holland served as a lottery hall and as a covered market for the sale of books, pamphlets and paintings. At that time, the building had fallen into serious disrepair. The walls showed large cracks and weeds grew between the stones. This can be clearly seen in this painting in the tower on the right.

Read more
Today, the Ridderzaal has a completely different appearance from the front. The entrance via the landing stairs in the middle of the facade was covered in 1376 to form a vestibule. Six years later, a floor was added on top, which was then used by the Court of Auditors. The portal, decorated by two cartilages that probably came from a sperm whale that washed up between Scheveningen and Katwijk and that should be regarded as a symbol of law, has determined the image of the Ridderzaal for centuries. During the reign of King Louis Napoleon, it was decided to demolish the portal.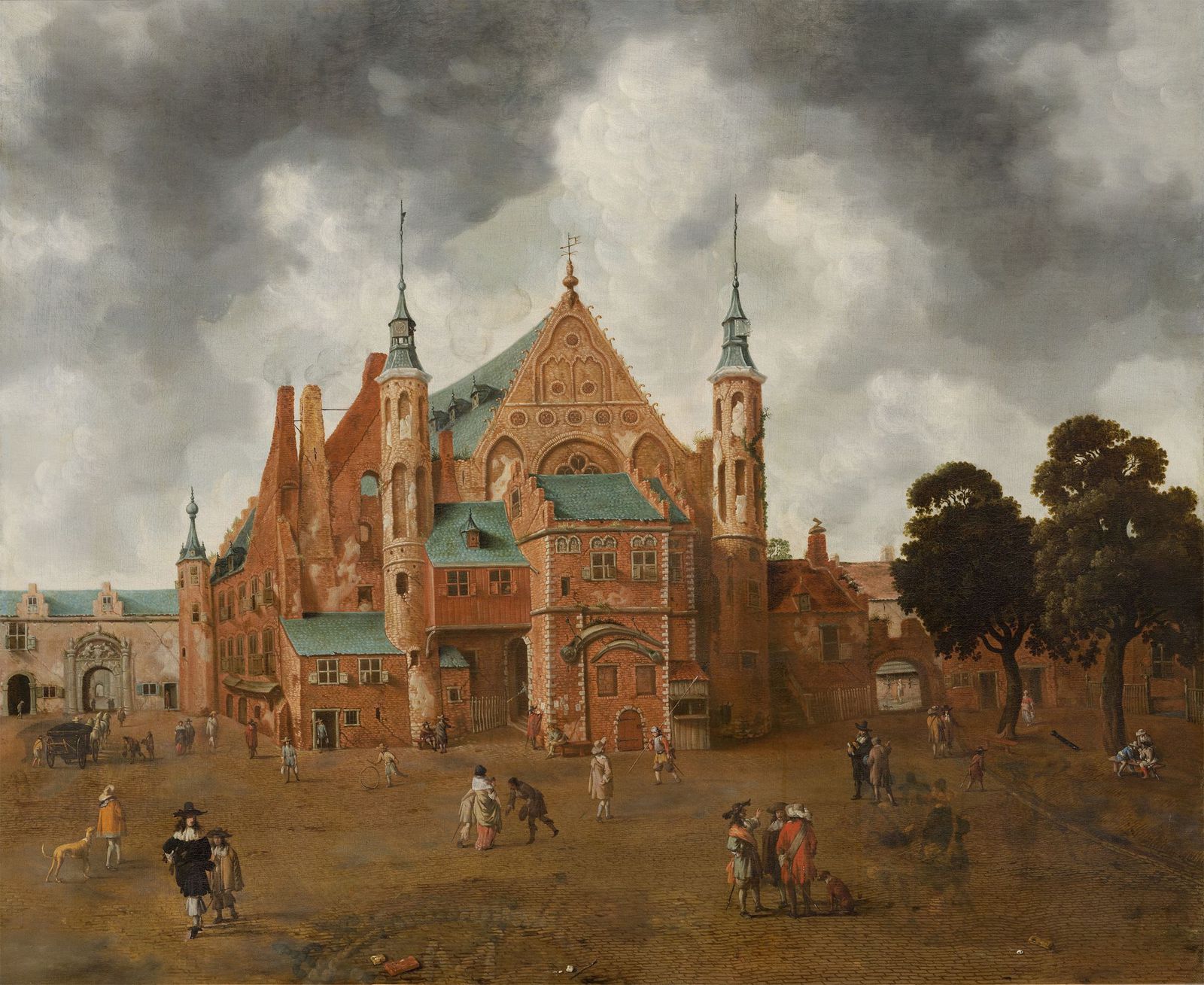 Hollandse school, The Binnenhof with the Ridderzaal, approx. 1655
Specifications
Manufacturer: Dutch school
Date: 1655
Object number: 1892-0013-SCH
Materials: canvas, oil paint
Dimensions: 114.4 x 99.9 cm
Literature (Dutch)
Charles Dumas, Haagse stadsgeszichten 1550-1800. Topografische schilderijen van het Haags Historisch Museum (Zwolle 1991) 666-673.