William Jansz. Cock, flag bearer of the Orange Vendel of the Hague militia
William Jansz. Cock, son of a mayor of The Hague, looks at us proudly in this portrait. As a flag bearer with of the Orange Vendel of the Sint-Sebastian civic guard, he had himself portrayed in 1617 with his most important attribute: the orange banner with the coat of arms of The Hague, the stork. Being allowed to carry this banner during parades was an honorable office from which Cock could derive a lot of prestige. He was, as it were, the 'visiting card' of his company.
Read more
It is remarkable that this flag bearer has commissioned to have himself portrayed in life-size. Portraiture was not only an expensive affair, but the officers of his company had already had a group portrait made by Jan van Ravesteyn, a year earlier. Although the orange flag is shown on the right of the militia piece, the flag bearer is missing. The reason for Cock's absence is unknown.
Thanks to the financial support of dr. M.W. Witteveen, this painting was restored in 2011.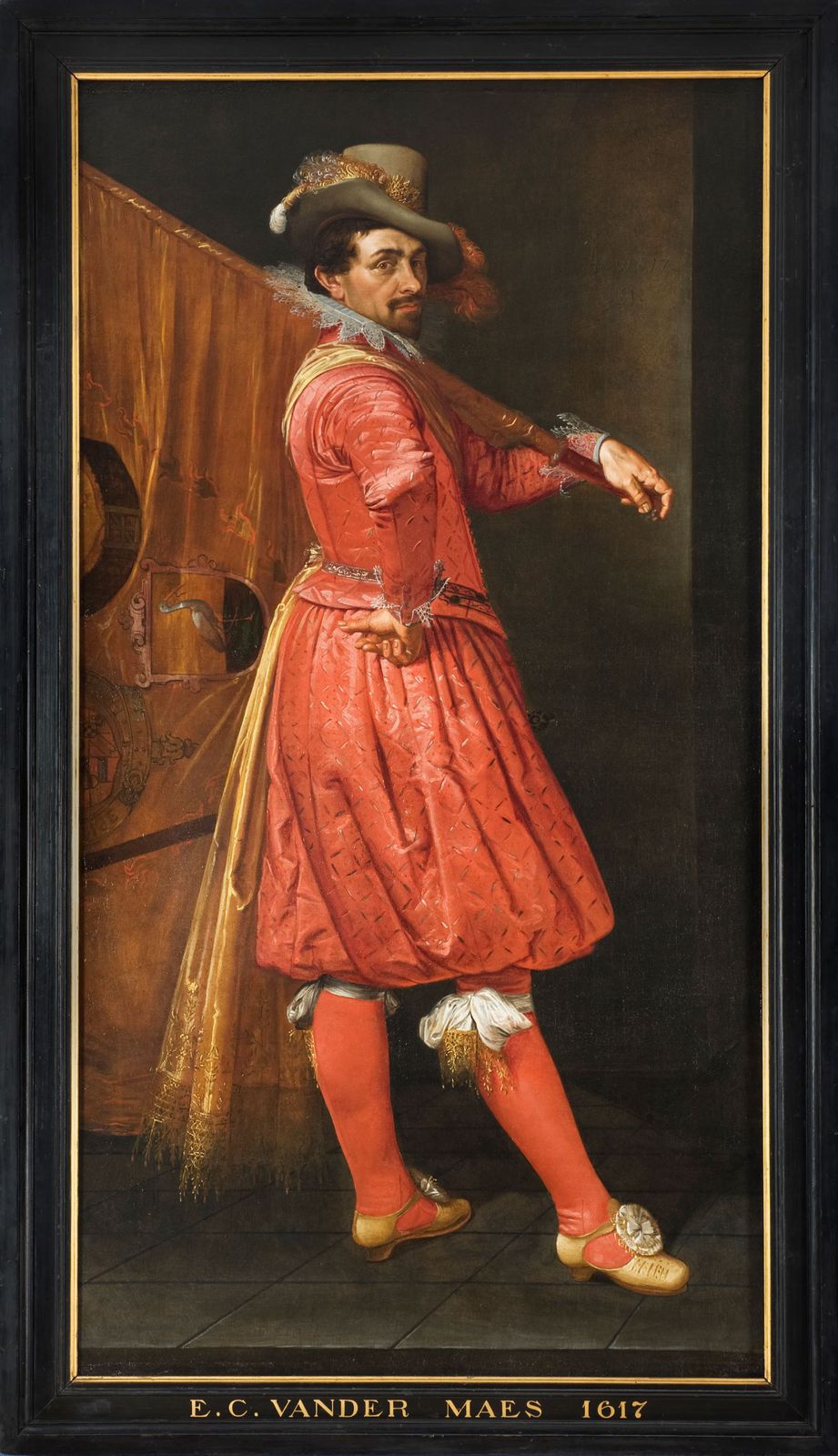 Everard Crijnsz. van der Maes, Willem Jansz. Cock, flag bearer of the Oranje Vendel of the militia of The Hague, 1617
Specifications
Manufacturer: Everard Crijnsz. van der Maas
Date: 1617
Object number: 0000-0029-SCH
Materials: wood, canvas, oil paint
Dimensions: 198 x 102 cm